Craft Beer Discovery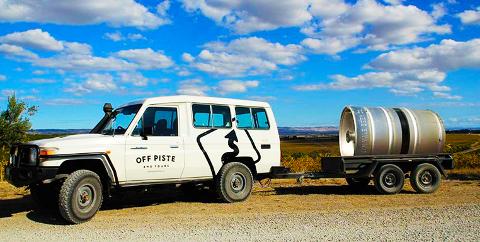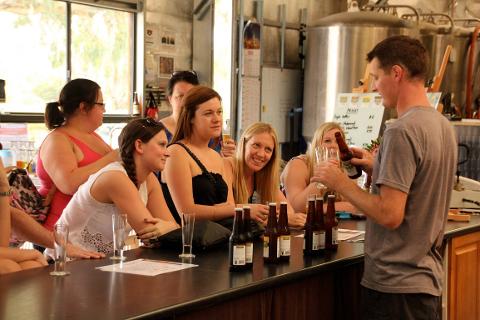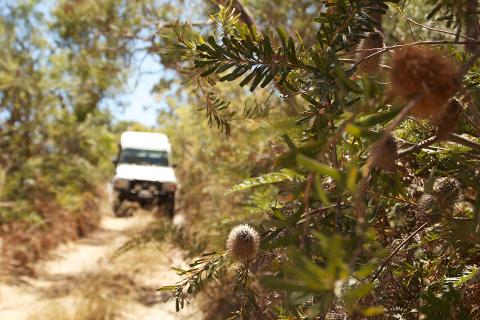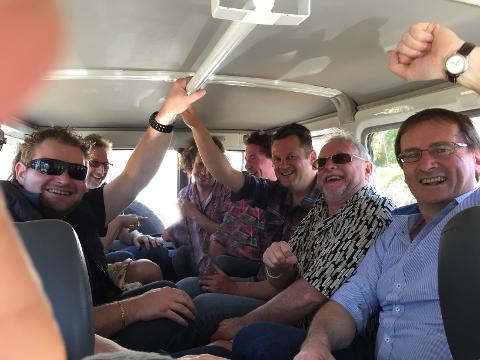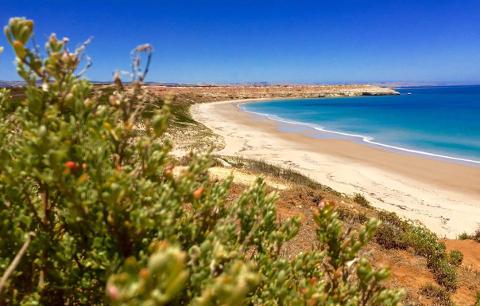 Duration: 8 Hours (approx.)
Location: Willunga, SA
Product code: CBD1819ST
Come and experience the only luxury brewery tour in South Australia! Unlike any other beer adventure this tour has been creatively designed with both the operator, Ben and master brewers to blend knowledge, flavours, technique and professionalism to offer a highly unique and authentic tour, off-piste! The tour skilfully combines an exhilarating off-road adventure, visits to four microbreweries where the visitor can get upfront and behind the scenes. Enjoy an exciting scenic beach drive and a delicious two-course alfresco lunch set in a private, atmospheric Aussie landscape. Catering is by award-winning restaurant Salopian Inn whose chef has created special dishes to complement the local beers. Meet the locals learn how great beer is made and in a personalised and entertaining atmosphere sample over 20 handcrafted ales and lagers - disappointment is unheard of.
OVERVIEW OF TOUR
The tour departs from 3 locations: central Adelaide: 9:30am, Glenelg: 9:50am, McLaren Vale: 10:20am (Adelaide Airport upon request). After a 40-minute drive from Adelaide we arrive at Goodiesons Brewery* in McLaren Vale where we begin with a range of incredible handcrafted beers including a super tasty Pilsner and a German style Maibock and Stout (both seasonally available). Depending on availability, expert brewer, Jeff Goodieson will be there to greet us and explain how they produce such quality beer in their award winning, South Aussie boutique brewery.
From here, the beer tour takes a collection of thrilling 4WD tracks to an exclusive location for a great chance to soak up the stunning views across McLaren Vale with the southern coastline falling straight into the ocean.
We move onto the next venue, Red Poles that hosts Vale Ale brewing Co. showcasing a diverse range of beers that have taken Adelaide pubs by storm. Red Poles sits in a super Aussie bush setting making an ideal location to sample Vale Ale's Australian made IPA and their 'must try' American style dark lager.
Lunch bell ringing, the tour surrenders to an incredible and exclusive outdoor dining experience set amongst one of Off Piste 4WD Tours' remarkable locations, enjoy a 2-course beer-friendly lunch prepared by a locally-loved chef using the best local produce available. Depending on availability a McLaren Vale-based restaurant will be chosen during times of unfavourable weather.
With rejoicing tummies we make our way to the much-loved Ekhidna beer haus. Nestled amongst the vines, a tasty beer paddle includes an awesome 50/50 beer blend and a hand crafted ginger beer that intrigues all avid beer lovers. Take a drive along the stunning Silversands beach right next to the crashing waves of the Gulf St. Vincent for a wonderful photo opportunity, fresh ocean air and a cheeky beer.
Departing the Southern Vales, South Australia's best beer tour chips across to Myponga's microbrewery, The Smiling Samoyed to sample their tasty handcraft beer selection right on the edge of the Myponga reservoir. Enjoy Simon's quirky chili beer (seasonal), actually fermented with fresh chilis out on the brewery's deck and join half of the Fleurieu's kangaroo population grazing and lazing in blissful tranquility of the stunning surrounds.
The beer tour concludes here with a relaxing 40-minute return trip into central Adelaide, drop off approx 5:30pm.
* Beer paddles range from $7.50 – $15 per person.
** Goodieson Brewery closed during month of July.
Note: Menus are seasonal, and may change due to produce availability alongwith chef/caterer not always available. Closed breweries can be replaced with cellar doors.
TOUR INCLUDES
• 8-hour guided 4WD tour
• Free onboard WiFi
• Lunch – Exclusive outdoor 2-course lunch + 1 complimentary beer
• Tour vehicle is an air conditioned 4WD Toyota Land Cruiser
• Pick up and drop off at accommodation or pre-arranged location within Adelaide's CBD
• Bottled water available throughout tour
WHAT TO BRING
• Camera
• Binoculars (optional)
• Sturdy shoes
• Water bottle
• Sunscreen
• Hat and sunglasses
• Warm clothing including during summer months
PRICE
• $250 per person
• Tours departs central Adelaide daily at 9:30am
• Minimum 4 passengers for tour to operate
• Children are not recommended on this tour but can be booked by private charter
INSURANCE
• It is extremely important that you have valid travel insurance prior to departure
• Extreme weather can affect the itinerary at any time during the tour
• We highly advise checking the weather forecast prior to travelling and dressing accordingly
• Please refer to our terms and conditions and cancellation policy for further details